Break·through
We are a group of photographers who have broken through our own artistic expectations and rules. Each one of us has our own unique vision with our photographic styles. We have forced our way through barriers and overcome many things to be where we are today. We have each achieved success in our photographic journeys.
Brittany Mcneely
I create portraits of people with a focus on fashion photography. I allow them free range on what to wear. I want people to not only look good but feel good. The process of this series allows me to interact with many different types of people that I otherwise would not have.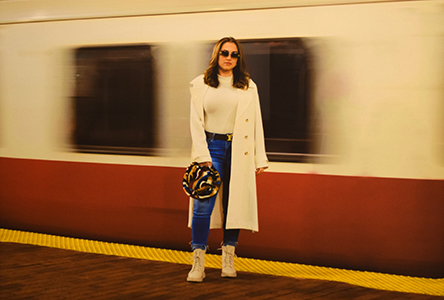 Abigail Collins
In my work I focus on fragments of identity and character. I make digital photographs with elements of mixed media, including collaging, painting, and gold foiling. I continuously return to the idea of what makes me my own person, how others perceive me and how I can express that through my photographs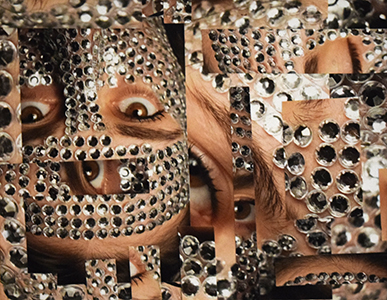 Desiree Fisette
This project honors the people, places and memories that have made me who I am. Stitch by Stitch, I have made a quilt of my memories of friends, family and places printed using the cyanotype technique on fabric.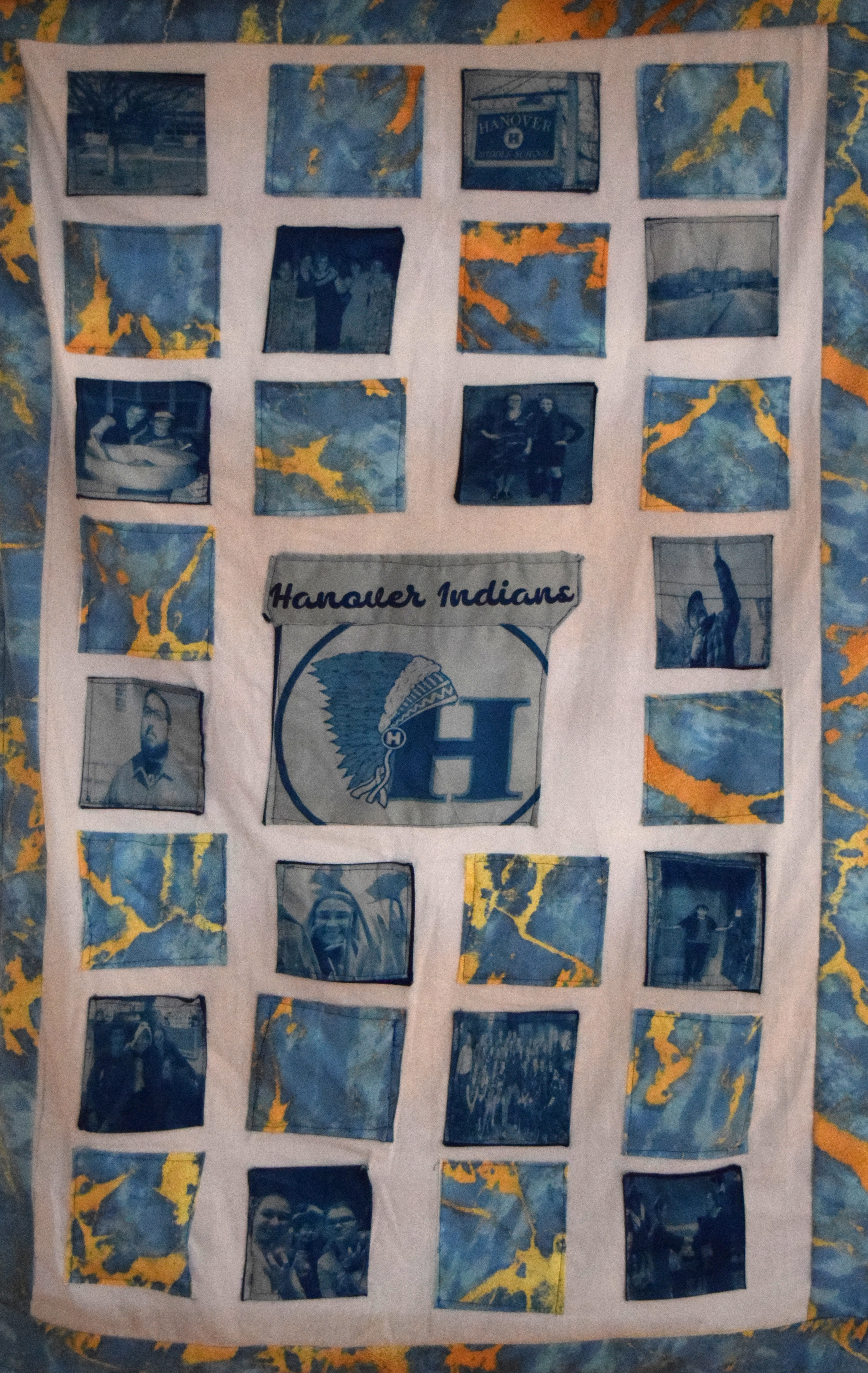 Erika Galvin
I have created a series of works based off the Ukrainian flag that show a dichotomy of hope and pain. These flags are represented as digital photographs: the lower, yellow half of the flags are images of my half-sister connecting with her Ukrainian heritage, while the upper, blue half depicts the Russian invasion of Ukraine.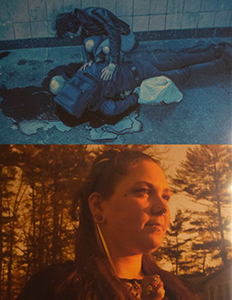 Kate Brine
In this work, Magnified Perceptions I construct Abstract Still Lifes by utilizing color, depth and texture which I capture using the camera. These compositions are created by using unconventional materials; cooking oil, food coloring, water, acrylic paint, jewelry, and sprinkles are incorporated into a single image.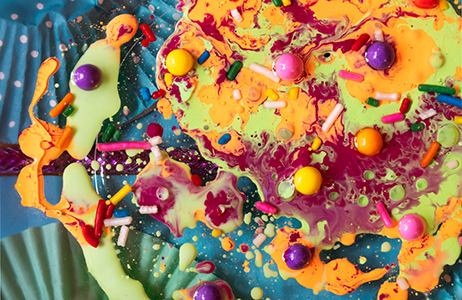 Micaila Britto
In this series I was able to capture the labor which is in the background of every New England style seafood dinner. Using the Port of New Bedford and the fisherman and women that operate under some of the most robust and transparent environmental standards in the world I have been able to document the vital role this port town plays in the world's fishing industry.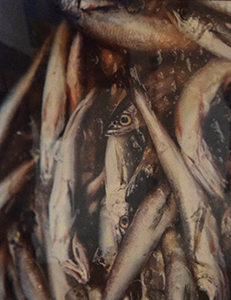 Michelle Green
I am a photographer and artist that centralizes my work on the things I love most. The people that I hold the closest are the subjects of my work. With this body of work, I enjoyed spontaneous shoots that were collaborative in nature with my subject.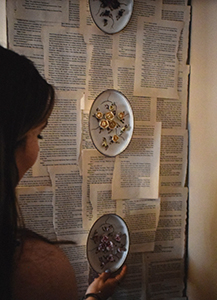 Samantha Murray
I am a documentary photographer who is fascinated with history. In this project I have spent time in my community taking photographs of buildings, parks, signage, and watering holes to document the changes that are leading to growth and destruction.