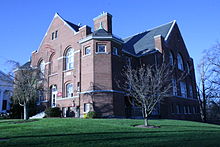 Art Center and Gallery
Open to the Public
Monday thru Friday, 9am-4pm.
Closed Holidays
Handicap Accessible
tel.508.530.2510
Visit our Facebook page
Schedule
November 9 - December 3, 2015
June 2015 - June 2016
January 21 - March 24, 2016
April 6 - June 15, 2016

November 9 - February 7, 2016

February 14 - April 7, 2016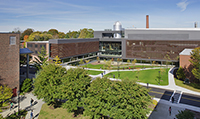 The Marshall Conant Science Building
Astrophotography
The Milky Way

Meteorites
Man learns about his place in this solar system through the falling of meteorites and the scientist of the space program.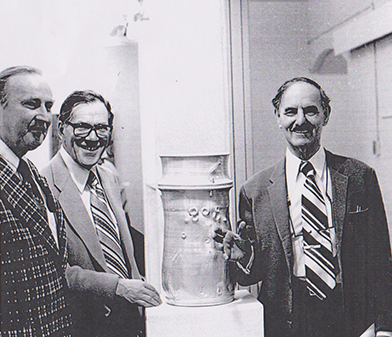 (l-r) Dr. Wallace L. Anderson, Prof. Robert Barnett, Pres. Adrian Rondileau
Exhibitions
Fold
Anderson Gallery
November 9 - February 7, 2016
Kent Rowgowski explores the depth of a folded sheet of paper in this photo series.
Read
Maxwell Library
November 9 - February 7, 2016
Illustrating the natural world has always been a human activity that is represented within caves, incunabula and scientific texts.
Read
November - April 2016
Wellness Center
My recent landscape series depicts vines, buds, and lush botanical forms...
Read
January 21 - March 24 2016
Anderson Gallery
"Mapping Memory: Jon Schueler Skyscapes" is the inaugural exhibition to mark the Centenary of the birth of the American Artist, Jon Schueler (1916-1992).
Read
Karen Margolis
January 21 - March 24 2016
Anderson Gallery