Our Struggle

Robert Freeman
Anderson Gallery
September August 18 - October 17, 2023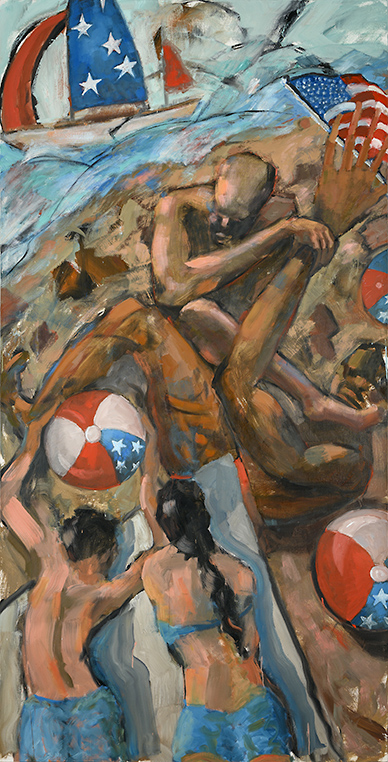 As an artist who has spent his creative energy celebrating positive and joyful images of Black life on canvas, it is difficult to ignore this country's current racial reckoning. The George Floyd and Breonna Taylor murders capped off a history of police brutality terrorizing our lives which has forever affected African American's very existence.
The insurgency at our nation's Capitol on January 6th exhibited to the world the extreme views of our country's political divide. The once underground groups were on full display as they worked to violently overthrow the workings of our government.
As a visual artist releasing my anger, outrage and sadness has resulted in these canvases. "Struggle" is a creative eruption of deep and vast emotional frustration. The paintings can be seen as a visual metaphor of adults playing children games. These paintings represents the struggle for the soul of our country.