This ongoing portfolio of woodcut and collage portraits was originally inspired by the New York Times "Overlooked" series, which since March of 2018 has been sharing the stories of remarkable women and minorities who were overlooked by the NY Times obituaries in the past. To further illuminate their lives and legacies, each of my portraits is accompanied by a portrait poem, written by a woman poet. The poets created their pieces in response to both the women's stories and to the portraits. The above image is of Ida B. Wells-Barnett who was a prominent journalist, activist, and researcher, in the late 19th and early 20th centuries. In her lifetime, she battled sexism, racism, and violence. As a skilled writer, Wells-Barnett also used her skills as a journalist to shed light on the conditions of African Americans throughout the South.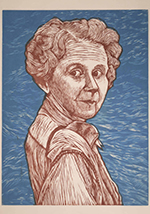 Rachel Carson (1907-1964)
American marine biologist, writer, and conservationist whose research and writings are credited with advancing the global environmental movement. Her most influential book, 'Silent Spring' (1962) exponentially widened awareness about the dangerous effect of pesticides and led to important changes in national pesticide policies.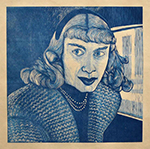 Roberta Cowell (1918-2011)
British racing driver and Second World War fighter pilot. She was the first known British trans woman to undergo gender-affirming surgery in 1948. At the time, this kind of surgery was illegal and had to be performed secretly.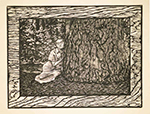 Caroline Dormon (1888-1971)
Naturalist, writer Naturalist, ethnographer, and writer in Louisiana. She was a pioneer conservationist and was involved in the establishment of the Kisatchie National Forest (the name honors the Kichai Indians) and was also the first woman to work in environmental education in public schools as part of the Division of Forestry in Louisiana. Dorman willed her estate to the public, now the Caroline Dorman Nature Preserve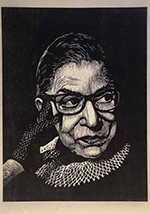 Ruth Bader Ginsburg (1933-2020)
Supreme Court Associate Justice American lawyer and jurist who served as an associate justice of the Supreme Court of the United States from 1993 until her death in 2020. Ginsburg was born and grew up in Brooklyn, New York. Her older sister died when she was a baby, and her mother died shortly before Ginsburg graduated from high school. Ginsburg was the first Jewish woman and the second woman to serve on the Court, after Sandra Day O'Connor. Ginsburg spent much of her legal career as an advocate for gender equality and women's rights, winning many arguments before the Supreme Court.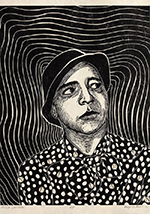 Nella Larsen (1891 – 1964)
Nella Larsen was born in Chicago to immigrant parents. Her mother was Danish, her father from the Danish West Indes. Larsen struggled with her bi-racial identity, feeling neither fully white nor black and unable to mold herself to rigid categorizations of race, class, and gender. Larsen was successively teacher, nurse, librarian, and writer. For a time, she lived in New York and participated in the Harlem Renaissance. In 1930 she won a Guggenheim Fellowship – the first African American woman to do so – that allowed her to live in Europe and devote herself to writing.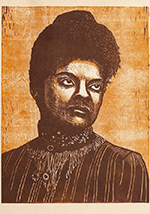 Ida B. Wells (1862 – 1931)
Ida B. Wells was born into slavery and freed by the Emancipation Proclamation. At the age of 16 she lost both her parents and a brother to yellow fever. She went on to become a journalist, educator, suffragist, and leader in the civil rights movement. She was a founding member of the NAACP. Her brave public focus on lynching and other injustices against people of color had a tremendous impact. Her work as a journalist and public speaker often put her in danger, but her fearless pursuit of justice persisted her whole life.