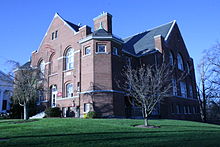 Art Center and Gallery
Open to the Public
Monday thru Friday, 9am-4pm.
Closed Holidays
Handicap Accessible
tel.508.530.2510
Visit our Facebook page
Schedule
August 15 - October 12, 2016
October 21 - December 1, 2016
On the Lawn
June 2016 - June 2018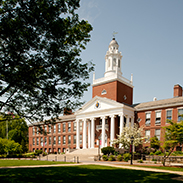 Boyden Hall
Rob Lorenson
August - December 2016

Curated by Ella Rue
August 15 - October 28, 2016
Scupture, 2nd Floor
August 15 - October 28, 2016
November 10 - January 15, 2017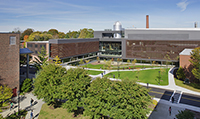 The Marshall Conant Science Building
Astrophotography
The Milky Way

Meteorites
Man learns about his place in this solar system through the falling of meteorites and the scientist of the space program.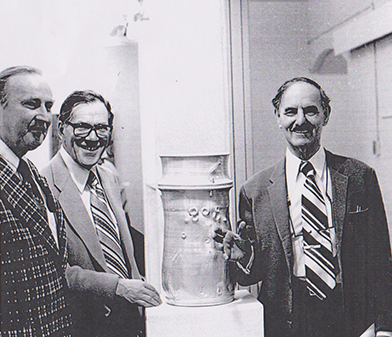 (l-r) Dr. Wallace L. Anderson, Prof. Robert Barnett, Pres. Adrian Rondileau
Exhibitions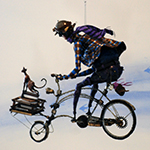 The Journey
Welcome Center Atrium
"The Book"………representing a college education opens to create "The journey"…………..full of lifelong friendships………….experiments in love……….the path to higher learning
Read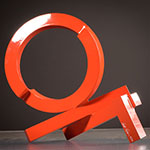 Discreet Units
June 13 - December 10, 2016
Boyden
The elements of my work exist in suspended animation. They are situated as though to freeze a moment...
Read
Suburban Reflections
June 20 - August 20, 2016
Maxwell Library
My passion for artmaking lies in exploring my materials inherent qualities and associations. My artistic process begins with the collection and investigation of natural materials from the forest floor.
Read
Julie Heffernan
August 15 - October 12, 2016
Anderson Gallery
My recent work is focused on making sense of the world around me after calamities such as Hurricane Katrina and the BP oil spill. We are slowly making our world unlivable, and I want to bring to the surface the destructive action, waste, and contamination that is generally invisible to us.
Michelle Beniot
August 15 - October 28, 2016
Maxwell Library, 2nd floor
This is a collection of memories through light and chroma. Saturation, translucency, material, pattern and form have been excavated and extracted metaphysically and physically. Painted Lucite objects are a removal and a remembering. Isolated moments layered over amorphous events.
Fall 2016
Maxwell Library, 3rd Floor
Who then stands ready to take care of those men and women upon their return when they are all too often disabled, disillusioned, or disheartened?
Read
Fall 2016
Anderson Gallery
Potokar invents and fabricates unique musical instruments in search of new sounds and kineticism.
Read